Hello and welcome to The 3 Crowns – the leading provider of professional grade removal services in East London. Whenever you need someone to take care of a relocation or a delivery to you, we are the right people to turn to.
Dedicated and competent assistance with moving
Over the years we at The 3 Crowns have tailored a comprehensive list of removal services East London residents and business owners alike can make use of. Our trained, dedicated and very capable staff is ready to answer all your questions and cover your requirements fully. Call us today in case you need help with:
Domestic removals
Office Removals
Nationwide removals – to Manchester, Birmingham, Dublin
International removals – Spain, France etc.
Man and van services
Storage
Rubbish removals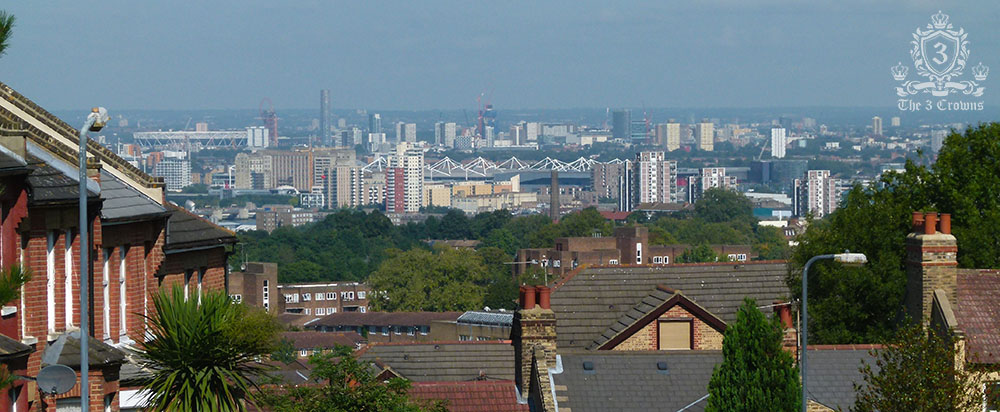 The 3 Crowns is one of the best respected relocation contractors currently operating in town. East London is a large place, but our licensed, vetted and extensively experienced movers, packers and drivers possess intimate knowledge of all districts, streets and hidden corners here. Thus they will find the optimal route on which to carry out your East London removal so that the job is completed without hassle, on schedule and smoothly.
Professional moving solutions in East London by The 3 Crowns
At The 3 Crowns we are going to make sure you get a solution to all your problems and more. Our trained, very capable team of industry certified movers and packers are going to complete your house removal in East London in a manner that is not going to fail to achieve your comfort and peace of mind. Throughout the years we have had the privilege to work for a very wide range of local residents, handling domestic relocations big and small alike. Our veteran moving technicians will not hesitate to go an extra mile in order to accommodate your needs and personal preferences, so please do not think twice about getting in touch with us.
The customer comes first
One of the best things about our firm is of course the strong team spirit demonstrated by everyone involved. We forge strong relations between everyone involved in the process of moving our clients' properties and keep our customer support diligent so that you can rely on them a hundred percent – and eventually, feel like a part of the team. All movers go through rigorous training programs that aim at acquainting them with the latest trends in the industry and to make use of the state of the art equipment that we have at our disposal.
Give us a call today
In order to guarantee we have all that it takes in order to carry out domestic and commercial removals in East London of any nature and scale, we maintain a fleet of modern, clean, GPS navigated transport vehicles – MWBs, LWBs, SWBs, Luton and Lorrie trucks. No matter whether you have many goods, or just a single bulky item of furniture to be transported, we will have the right van or truck for the job.
Feel free to get in touch with our friendly and helpful around the clock customer support for:
Further details on our excellent relocation solutions
Free slots on the flexible schedule we have the pleasure to operate on
A free no obligation quote for the full price of the service you hope to get from us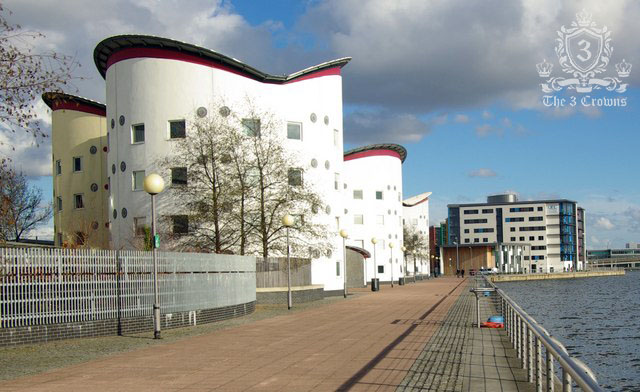 East London is more or less an informal term that designates those parts of the capital that are to the east of the historic city of London. In modern day, those are the boroughs of Tower Hamlets, Newham, Waltham Forest, Barking and Dagenham, Redbridge, Havering as well as certain parts of Hackney. Well over two million people live in East London as of today. In historical perspective, the East End of London developed slower than the western extension of the city, and for a time it was poorer too, but it is no longer the case. Today some of the finest places to live in the capital are to be found in Waltham Forest, Hackney and Redbridge. Former industrial estates are being converted to modern business centres and affordable housing. Located here is also the "second financial heart" of London – Canary Wharf, the former East India Docks in Tower Hamlets.
The best balance between quality of service and price
A house removal in East London is a stress-free endeavour when it is being taken care of by The 3 Crowns. The tons of outstanding customer feedback that we receive on a regular basis are a clear indication of that fact. Feel free to inquire more about our premier quality East London covering house removal services right away. In addition to safety and comfort we offer you very competitive prices that are not going to put unnecessary strain on your budget. If that sounds like a deal, just contact us now.
Big parts of East London were used to host the 2012 London Summer Olympics. Respectively, the area went through serious development and regeneration projects beforehand. This made East London much more attractive. For example, most of the London Olympic Park is located in the Borough of Newham. This includes the London Stadium. Another major point of interest around here is the Queen's Market, also known as Green Street Market, which originated as a food market in the Victorian era.. It is an ethnically very diverse place where you can find a mix of household items and quite many exotic vegetables.
East London used to be more or less industrialised – at least to a greater extent than other parts of the capital. Today the territories that we are usually referring to as East London are actually quite diverse and would fit the requirements and preferences of a wide range of people. Here you are going to find thriving financial districts such as Canary Wharf, touristy places in the heart of Greenwich and of course, nice affordable residential areas such as those in Tottenham.
Comments & Responses