House removals can be a stressful experience, especially when moving with children and pets, or when everything has to be done on a budget, which is usually the case. There is however a proven way to make the whole thing less of an ordeal and more of a pleasant chore – and that would be to use our professional domestic removal service.
Stress-free house removals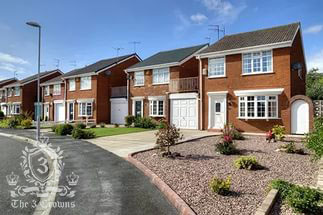 No stress house removals might sound like an oxymoron but our specialised house moving service will really make a difference and save you a ton of unnecessary hassles and a decent amount of money too. Not only that, but the service covers all stages and aspects of the removal process, so customers have less to worry about and more time to deal with other important things concerning the relocation.
End to end coverage of all removal needs
As said we maintain and provide a fully comprehensive house removal service which focuses on thoroughness and efficiency. Our aim is to ensure seamless, cost effective coverage of all requirements accompanying the removal which in turn makes everything more manageable for customers.
We can visit the address for a job viewing, generally viewings help us structure and organise the removal process in the most efficient and suitable way;
We plan and organise for each stage of the removal process, and then put the pieces together to form a seamless, no-fuss solution for our customers;
We deal with all the essential prep work like sorting and inventory of items, packing and wrapping of valuables, correct loading/offloading and securing of items whilst on board our removal vehicles;
We can unpack and distribute items, boxes and crates upon delivery, as per customer instructions;
Extensive industry experience and professional approach
The 3 Crowns Removals London will leave no margin for error in our house removals. For an impeccable service however, we also need the right people for the job – tick that box right away as we have the most dedicated and skilled bunch of people working for us.
Our movers are well trained, organised and very efficient. They have the skills, expertise and equipment to handle all stages of the service, including tricky jobs like disassembly and reassembly of different types of furniture;
The removal drivers we employ are experienced professionals who will take all necessary measures to ensure the safe transportation and quick delivery of all items;
We operate a fleet of purpose-built removal vehicles of the appropriate size and load capacity. All of our vans are clean, well maintained and tracked in real time using GPS. Should the need be there, we can dispatch additional vehicles to ensure we have everything wrapped up and ready to go within the agreed amount of hours.
Our service coverage is extensive and residents in such areas like Dollis Hill, NW2 and Crystal Palace can fully benefit from our home removal options.
High cost is no longer a concern
How so? Well, we understand and appreciate the importance of good value for money and overall service affordability, this is why we take the time and effort to make sure every customer of ours receives optimal pricing corresponding to the scale and complexity of their removal project.
We provide custom tailored service quotes without any hidden fees;
We offer flexible pricing able to meet individual budget requirements;
For super accurate estimates we arrange for viewings and onsite quotations;
The house removal service we offer can be customised to suit individual needs, or made to include additional options.
The British capital has been a hub for music composers and performers for centuries. Some of the greatest musicians and composers to have ever lived (past and present) have lived, worked and performed in London. The great classical composer Handel lived for much of his life at 25 Brook St. Two doors down at 23 Brook St was the home of legendary rock guitarist Jimmy Hendrix. Amongst other great names to have worked their music magic in London were also The Beatles.
Comments & Responses