On many occasions people and businesses require intercity or nationwide relocation services. The specifics and dynamics of an intercity property removal are somewhat different to the usual challenges of metropolitan removals. Not to worry though, as we maintain and provide a dedicated nationwide removal service, covering the entire UK.
Professional planning and organising of the entire project from start to end
As expected of a professional moving services provider, we have the expertise and technical capacity to assist customers with all aspects and stages of their nationwide property removal, whether residential or commercial.
Our qualified and experienced coordinators, working together with drivers will organise and schedule the preparations and actual stages of the relocation, this helps us meet tight deadlines and budget requirements;
We will arrange for and coordinate any additional aspects of the removal service such as items going into storage, or intermodal transportation by sea (such as crossing over on the ferry to and from Ireland);
The nationwide removal service is designed to wrap around individual needs and wants, this is why we alter the service accordingly, and offer the possibility of including many additional options;
Customers also receive valuable advice regarding intercity removals straight from the professionals engaged in the project;
Keeping things within budget
Cost is a crucial factor when it comes to nationwide removal projects, both residential and commercial. We are well aware of this, and do our utmost to provide customers with optimal pricing given the circumstances. We work together with clients, addressing all concerns and considerations, in order to form the best possible price and meet specific budget requirements.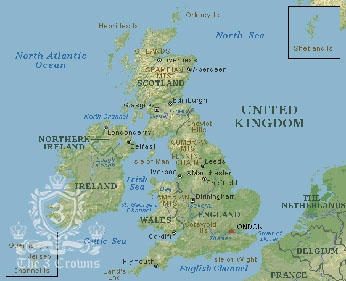 We guarantee our clients moving homes in Bedford Park – W4, Finsbury or anywhere else in London, as well as the rest of the country, will be saving a lot of money and time.
How do we form our prices?
The way we form our nationwide removal prices is transparent and straightforward, there are no hidden fees or unmentioned additional charges.
We prepare an individual service quote, which covers all specifics concerning the relocation, we do whatever possible to reduce the overall cost by optimising prep work and transportation;
We aim for the quoted price to be as close as possible to our customers' budget needs, however long distance intercity removals will obviously attract higher costs than their short distance counterparts;
The people engaged in our UK removal services
We take nationwide removals very seriously, not just because we make a living from it, but because we genuinely want to provide private and business customers with a service experience which is worth their time and money. All work concerning the relocation is carried out by specially trained and qualified mover technicians who possess the necessary skills and expertise. The drivers we employ are experienced professionals who know how to negotiate tight city streets and also make their way safely across highways and country roads. Our removal teams are well organised and highly efficient.
An interesting fact about City of London (not to be confused with Greater London) is that up until 1994, there were no 'roads' within the Square Mile (a common nickname for The City as it covers an area of 1 square mile). The first such designation was assigned to Goswell Road in the mid-nineties. However, there are plenty of 'streets', 'ways', 'lanes' but public paths in City of London were not generally referred to as roads for centuries.
Comments & Responses