Many times having your house cleaned thoroughly does not mean it is well maintained. You will also need to get rid of all the junk you have accumulated. This goes for both domestic and office projects. Call The3crowns today and have a full London house or business clearance. Along with that we can show up just for a garbage removal task after a renovation or a construction. It can be done both indoors and outdoors and the type of waste we are willing to collect in London varies in nature:
Sanitary
Organic
Landscaping
Construction
Common
We are fully licensed to take out all of the mentioned above types of junk with the exclusion of toxic and chemical waste. Have us over at your office where we will give you plenty of options when it comes to rubbish removal in London. You can have our one time service where our cleaners will show up and dispose of all the garbage you and your staff have accumulated. This includes also ridding you of sanitary waste. On the other hand you can schedule regular cleaning and r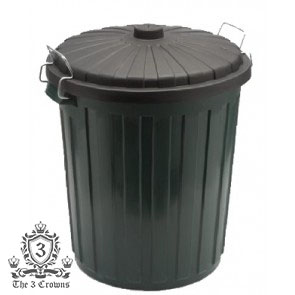 ubbish removal services where our workers will come weekly in order to maintain the hygiene of your office. This will also get you a discounted price as loyal client.
As for domestic rubbish removal we can help in a number of ways. Our workers can be told to focus on your attic or basement and perform a clearance of these areas. We are not just throwing your obsolete stuff away. Whatever can be reused will be taken to recycling facilities. Electronic waste also requires a special way of disposal. Luckily, we are fully licensed to perform such services and will take care of them for you. If you want us to work outside, we are prepared and well trained to do landscaping garbage removal as well. Keeping a garden and a yard clean requires attention and constant rubbish removal.
Consider doing a thorough rubbish removal both before and after doing a home move to say Eltham or Mill Hill, NW7, as it will be very convenient and efficient thing to do.
Even large amounts of specialised waste do not give us
Big renovation jobs usually leave behind large piles of construction waste. For this purpose we are ready do dispatch a flatbed lorry. Our company is also certified to collect and dispose of industrial waste. A great advantage of ours is that you do not need to worry about transportation as it is our concern.
Take advantage of our low prices as we have the most affordable rates for junk removal in London. Also get one-off cleaning with us and get a package deal. Get your free consult by calling our numbers today.
London is surely one of the most influential cities in Europe. It is an outstanding place to establish an ambitious business in attempt to make a lot of money. The London stock market is worldwide known. Of course when it comes to tourism London does not take a back seat even to Paris. The London Eye together with The Shard are among the tallest structures in the City.
Comments & Responses