17th July 2018
Comments Off

on Life Lessons That First-Time Home Buyers Will Learn
Life Lessons That First-Time Home Buyers Will Learn
If you have just bought your first home, you deserve a big round of applause and congratulations. You probably feel like you are on cloud nine at the moment but sooner or later reality will catch up on you. We do not mean to scare you off and to make this new page of your story less exciting than it is. All we want to do is to warn you of the tough life lessons you will inevitably have to learn in the near future.
Your first home is rarely your dream home
Similar to your first job, your first home is not very likely to be the one from your dreams that is unless you have become a millionaire overnight. But even all the money in the world will not help you find the house or apartment that can perfectly match your expectations. For example, you will need a lot of luck and persistence to find a property set within your top neighbourhood of choice. Also, brokers and homeowners are not always very honest with buyers which may result in unpleasant surprises such as a pest infestation or a leaking pipe.
Having a home won't solve your problems
Renting a house or an apartment is anything but a good deal. However, having your own home won't make your life easy either. You will have to deal with a lot of things which will require more of your time and money than ever before such as:
A long list of bills

The maintenance of the property

Council taxes

Insurance clauses
The early bird gets the worm
If you find yourself a good deal or a lovely home, do not waste time and act quickly. Things move really fast on the property market and no one is going to wait for you. So, unless you want to miss a fantastic opportunity, make an offer for a house or apartment which you really like as soon as you can. That may also mean that you will need speedy house removal services in Tottenham Green or in the area which you are planning to move to but let the pros from The 3 Crowns worry about that.
Paperwork is a pain in the neck
Prepare to give your hand a good workout because before becoming a homeowner, you will be asked to sign a ton of paperwork. For every tiny detail, there will be a document on which you will need to put your signature. Even hiring a professional man and van in London comes with a long contract.
On the bright side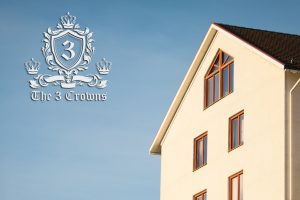 Aside from hard life lessons, when you buy your very first home you will also learn and notice a few things that are not so bad after all. As a start, you will realize that finding a cost-efficient house removal service in Manor House or in any other London district for that matter, is not that difficult as you thought it was. The competition in this industry is fierce and there are plenty of reliable moving companies that are ready to offer you an attractive deal to make you pick them from the bunch.
Another great thing about being a first-time home buyer is the feeling that will come upon you as soon as you sign your sales contract – an immense sense of pride. It does not matter how old you are, buying a home for the first time always feels like a great achievement. So, do be proud with yourself – you've earned it!