13th November 2018
Comments Off

on Islington's Hidden and Not-So-Hidden Gems
Islington's Hidden and Not-So-Hidden Gems
Islington may be the third smallest borough in England but, over the past few years, it has managed to turn into one of the trendiest London boroughs. Fine restaurants, a peaceful and quiet alternative to the city's bustle but with a winning location, charming village-like neighbourhoods… there are simply so many great things about this part of the English capital. The Borough of Islington can also provide its residents and guests with a top-class entertainment since it is home to some incredible theatres many of which have a long and fascinating history. The most famous of them include: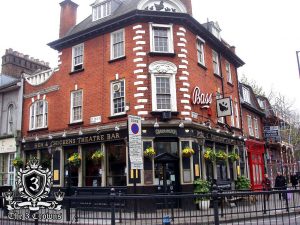 The King's Head Theatre
Hen and Chickens Theatre
Pleasance Islington Theatre
Little Angel Theatre
Courtyard Theatre
Almedia Theatre
Pictured: Hen and Chickens Theatre
Living in Islington definitely has its advantages, especially if you are looking to live close to the city centre but without having to put up with the noise or the crowds.
A conveniently-located suburbia
The London Borough of Islington is not far from the more central parts of the English capital. Plus, it is very well-connected and serviced by the London Underground. Nevertheless, many of the neighbourhoods here have a village-like charm. Such is the case with Barnsbury. This is quite a small area, with a surprisingly peaceful atmosphere and great gastropubs. Even though it has turned into a magnet for wealthy individuals, journalists and writers, properties in Barnsbury continue to remain relatively affordable. That is why the area has also been enjoying a steady influx of young couples and singles. Professional house removal services in Barnsbury are of an excellent quality so if even you decide to relocate here, you will be able to hire trusted movers in no time.
Canonbury is a residential area in Islington and in many ways it resembles Barnsbury. It reminds of a village and the general vibe in it is that of unpretentiousness and a laid-back suburb. Just like in Barnsbury, finding quality house removals in Canonbury is also an easy task. The only key difference between these two Islington neighbourhoods is that Barnsbury is less urbanised.
Pictured: Canonbury Place, Islington
Another quiet and relaxed district in the borough is De Beauvoir Town. It is one of the most fashionable areas in Islington and it is characterised with its boho-chic and buzzing atmosphere. But even if you are a fan of more quiet and private neighbourhoods, De Beauvoir Town will not let you down since it has a more serene side too. Therefore, if you choose to use the comprehensive home removal services in De Beauvoir Town, ask your movers to direct you to these hidden spots so that you can experience every aspect of this place. And yet, even busy roads hide pleasant surprises. Southgate Road, for instance, is where you can find an amazing selection of artisan shops.
Must-try delicious surprises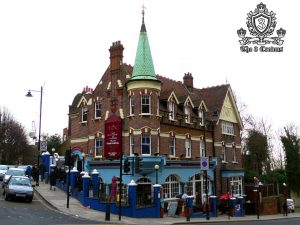 The Borough of Islington used to be a popular immigrant location in the past. In the mid-19th century, many Italians arrived and settled in the area of Clerkenwell. Even though the Italian presence in EC1 has decreased in recent years, the district is still known with the nickname London's Little Italy. Similar is the case in Archway. Aside from offering efficient domestic removals in Archway, this neighbourhood is home to one of the largest Irish communities in England.
Pictured: A pub in Archway
This ethnically diverse and cosmopolitan nature of Islington is probably why there are so many first-grade restaurants, gastropubs, all-night bars and coffee shops on its territory. Archway has some of the best Irish pubs in London, whereas Clerkenwell enjoys the fame of a gastronomic hotspot. Many top-rated restaurants are set here and some have a Michelin star. Foodies from every part of the English capital come here to treat their palate to some fine delicacies. So, if you consider yourself a passionate foodie, you may feel tempted to book a hassle-free home removal service in Clerkenwell after the first bite. The truth, however, is that no matter where in Islington you happen to be, you can quickly find a quality gastropub or a restaurant within easy reach. Even the village-like suburbs of Barnsbury and Canonbury can lure you with a delicious surprise. Many of the local theatres have a bar where you can grab a beer after seeing a play with your family or friends.
The London Borough of Islington is finally getting a recognition and the rates with which its popularity is growing are not likely to slow down any time soon.