Storage tips you will find useful
Hiring a storage unit is something everything goes through every once in a while. There are a few things that you need to know in order to make the best deal and take the most out of the unit that you pay for. But have no fear, everything that you need to know is here.
Hiring a storage in London in not as hard as it sounds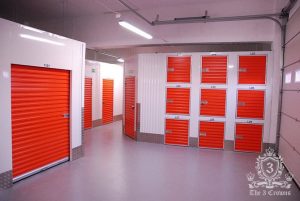 Most moving and man and van firms that currently operate throughout the territory of the English capital offer comprehensive storage services in London. Getting a storage unit from the movers who are going to help you relocate your home or office can be very beneficial for two reasons. First, you will most probably be able to take advantage of some special deal that will reduce the price of the service and help you save some money. On the other hand, working with one contractor who can supply you with all the assistance you need on your moving day will make the logistics of the whole project easier to handle. You do not need additional hassle and stress.
Renting a storage 101: the things you need to know
There are a few things that you need to make sure in order to guarantee that you will have no problems when putting away your goods, both long-term and short term:
Carefully labelling every box is essential. The thing is that even in short-term storage, you are likely to forget what the contents of each box are. Thus if you need to take away just a few items from the unit, you will not have to open each and every box in order to find what you are looking for. List the content of the boxes in a way that is visible and exhaustive.
Rent or buy palettes so that your boxes are not put directly on the floor of the unit. In this way, even in case of a spill from a neighbouring unit or a flooding, your items will be protected from damage.
Security is paramount in every case. Buying an additional secure lock that will be hard to pick or cut with a bolt cutter will add peace of mind that you will appreciate, no matter how secure the facility you are using looks like.
Carefully wrap all of your goods. That will prevent not only dusting, but potential pest infestations that you can transfer to your own property once you get your boxes out of storage.
Use the space that you have at your disposal wisely. Even if you lease a small unit, you can still put away a lot of items in it if you arrange them properly. That a thing that you should not take lightly, because it can potentially save you quite a bit of cash.
If you use a storage unit during the winter, make sure to have access to sand or even a sheet of plywood to secure your access to the unit and protect yourself from injuries due to ice.