18th June 2019
Comments Off

on Things to Know When Planning to Move to Birmingham
Things to Know When Planning to Move to Birmingham
When Londoners decide to move out of the capital, they usually go to Birmingham. Over 6,000 of all people who relocate out of the Big Smoke every year move to a home in Brum. If you are thinking of joining this trend, start by learning more about the country's second largest city. Then, if you are happy with everything you find out about it, you can book flexible removals from London to Birmingham and embark on a new adventure in a place that is:
Quite similar to London in more than one ways
Home to some fantastic and not so fantastic areas
Extremely cosmopolitan
Notorious for its local dialect and slang
It is not London but both cities have a few things in common
In the past, Birmingham was known largely for its industrial character. The city was home to many factories and even today it is a major manufacturing hub in the United Kingdom. Still, now more than ever, Brum shares a lot of similarities with London. Both cities are popular among immigrants and tourists which has made them incredibly cosmopolitan. Thanks to that, finding food from various parts of the world in either one of these two places is rather easy. Both London and Birmingham are very green and offer guests and locals access to big and leafy parks. Traffic is terrible in each of them although road congestions in Brum can hardly be compared to those in the capital… at least for now.
Digbeth and The Jewellery Quarter are among the best areas
Two of the trendiest neighbourhoods in Birmingham at the moment are Digbeth and The Jewellery Quarter. They are particularly popular among young professionals and single people since they offer plenty of entertainment and opportunities. Families appreciate the safety and charm of Harbourne and Sutton Coldfield while retirees invest in homes in Quinton – a district that can be called the Florida of Birmingham. First-time home buyers are attracted to Erdington and the low property prices it offers.
Some of UK's most deprived districts are in Birmingham
Washwood Heath, Sparkbrook and Springfield have some of the highest poverty rates in the United Kingdom. Child poverty in each of these areas is over 50%. Therefore, moving to Birmingham does not mean that you will enjoy a higher standard of living.
Locals call themselves Brummies and use the Brummie dialect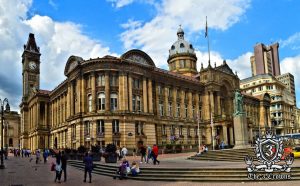 Birmingham natives are known as Brummies. They also use a very interesting dialect which is also called Brummie (think Ozzy Osbourne). The local slang is quite interesting and features words such as "wench" which stands for "a young lady" and "ee-arr" which is plain English means "here you are." Islands are a common thing in Brum. No, we are not mistaken. This is simply how locals refer to the many roundabouts in the city.
Those of you who are not ready to leave the English capital but feel like moving, can simply opt for cost-efficient house removals in Dartmouth Park or some other London district and relocate to some neighbourhood that better fits their needs. That is the beauty about the Big Smoke – it offers an impressive choice of residential areas.