19th March 2019
Comments Off

on Things to Know When Moving to Another City
Things to Know When Moving to Another City
Moving homes within the premises of a single city the size of London is a harsh enough task. But when you have to deal with a relocation from London to another town or city across the country, things become even more complicated. Here are several strategies that will definitely help you remove at least a part of the pressure and stress from such a project, and enable you to enjoy your new home faster and to a much larger extent.
Key strategies for successful inter-city move
There are several truly important things that you need to take care of when you are planning and preparing to move to another city:
Timing – the process is likely to take up much more time than a regular removal within the premises of a single city. Plan ahead accordingly so that you do not have to rush and make compromises which will add strain on your move.
Visit – go to the city you will be moving to at least once or twice specifically to explore your new residence and decide whether you have made the right choice. Even if you cannot avoid the relocation, the neighbourhood or the property you have picked up may turn out to be unsuitable for your specific needs.
Movers – hire a professional moving firm that specifically offers inter-city relocations to your new destination. Hiring tested movers with good reviews will be worth it, even if you have to pay a little bit more.
Let's say that you will be moving to Manchester. Your top priority would be finding a company that offers highly-rated removals from London to Manchester. Remember that you need to communicate clearly your needs and requirements to the movers. Moving from London to Manchester would be much more complex to figure out than, let's say, swift house removals in Edmonton. Thus, be patient and ask as many questions as you can think of. Your movers can be of great help.
Consider storage
If you have many pieces of furniture, bulky appliances or fragile, high-value items that you would hate to see damaged, maybe it would be a better idea not to move them with the bulk of your possessions. It is relatively easy to find safe long- or short-term storage to put away a part of your goods while you settle down. This will make the whole removal experience much less strenuous, and risks of accidents and unpleasant complications become smaller. So, think about it well.
Stay in touch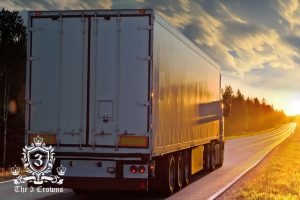 Losing contact with friends and family you leave behind can be just as treacherous as the physical change of address. People report feeling blue, or even depressed after moving to another city where they do not know many people, so maintaining contact with those closest to you is a must. Even if they cannot visit you right away (or if you are not capable of stopping by their office), talk on the phone, or use an IM service to stay tuned to their lives. You will notice that you will feel much better by talking with those you love on a daily basis, and you will get support for the challenges that still lay ahead of you.