Items That Easily Get Damaged During a Home Removal
One of the biggest nightmares which you can face when moving house is breaking or damaging your items during the relocation process. The only thing worse than that would probably be losing them. To prevent such accidents, you just need to know which categories of possessions are more fragile than the rest. Luckily, we have made a list of the items that usually suffer some degree of damage during a relocation and among them are:
Glasses, china, dishes, mirrors
Beds, sofas, tables, wardrobes
Potted plants
Electronic appliances, sports gear and equipment
Paintings, sculptures, statues
Now that you have this valuable knowledge in your hands, you need to learn to how properly pack these fragile items.
Glassware
Pay extra attention here because this category is the most fragile and delicate of all. As a result, you may need to spend a bit more time preparing your china and glassware for the road. It is best if you choose moving boxes with a reinforced base. If you don't have any, you can simply tape the bottom of a regular cardboard box well and put a piece of cloth on the bottom. Before you start placing your dishes and glasses into the box, wrap each of them separately. Make sure you fill the moving box with packing peanuts to minimise the movement of the items.
Furniture
When moving furniture pieces, you risk damaging not only them but also your floor. Therefore, put special padding under your furniture so that you don't scratch your shiny hardwood floor. Also, stabilise them in the moving van with plenty of blankets and covers. If you want to save yourself all this trouble, you can just hire a team of licensed movers.
Plants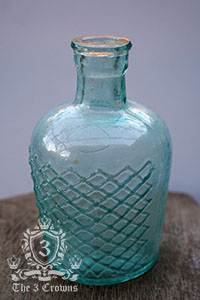 Using professional home removal assistance is sadly not always possible. Moving house companies do not deal with plants and if you have any, you will need to move them on your own. Don't hesitate to pack them. However, make a few holes in the boxes so that they get enough light and air. Do not water the plants on the day of the move. Otherwise, they will leak and damage the moving box.
Special equipment
Items like TVs, personal computers and sports equipment are quite delicate. Since such possessions also tend to be expensive, you would certainly want to prevent them from breaking. Disconnect the electronics and remove all the wires. Put them in their original box and tape it well. Just like with furniture, use padding and blankets when moving any type of special equipment.
Art pieces
There are two main categories of works of art – paintings and sculptures or statues. To prepare the latter, you can rely on the glassware packing method. Packing paintings, on the other hand, will require the use of boxes specially designed for paintings or mirrors. Make an 'X' on the glass of the framed painting, put a piece of cardboard on its front side and wrap with bubble wrap.
Don't forget to label the boxes as 'fragile' and to mark which side is up.