How to move securely antique furniture
Moving from one place to another is stressful enough, so you can imagine the pressure of having to relocate precious and rare vintage furnishings along with everything else that you possess. Antique furniture is more than regular furnishing items, as they are in most cases family heirlooms that have been passed down from generation to generation. This is why you should carefully read our tutorial, as we will teach you how you can haul your vintage furniture from your current home to your new one without any snags and setbacks.
Draft an inventory list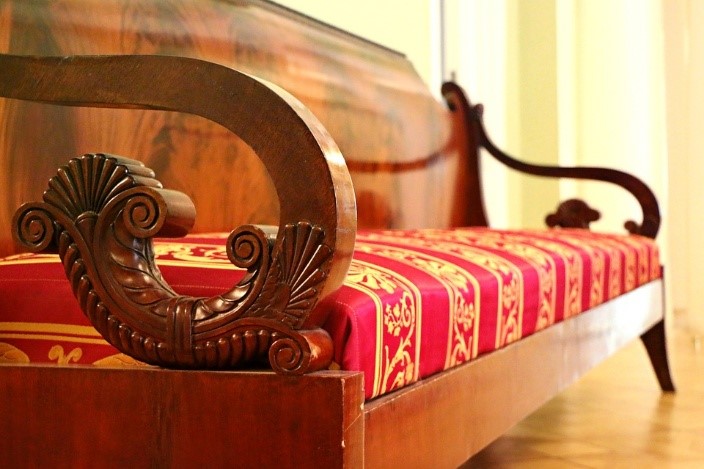 Two weeks prior of your move, take the time to create an inventory of your antique furnishings. Carefully examine each piece and write down all the imperfections. This way, you will be able to quickly learn whether the furniture has been damaged or not during the loading, unloading and transportation process. Give the inventory list to the movers that will be conducting your residential relocation and have them double-check it. Once, they agree that everything is described accordingly both parties should sign it. This will automatically convert it into a document, which you can use to hold the man and van contractors liable for all damages.
Get your vintage furniture appraised
Call a specialist and have him evaluated your furnishings. This way you will not only know how much exactly your antiques are worth but you will also know what type of insurance policy you should get to have them adequately covered.
Hire properly equipped movers
There are numerous moving firms throughout the city but not all of them have the required tools to haul safely rare and delicate furnishings. The 3 Crowns are renowned for providing secure and reliable domestic removals in Westminster as they have the right instruments to move properly fragile items. Note that contractors with a solid reputation tend to be busy, so it would be for the best if you book them at least one month in advance.
Prepare your furnishings for the move
Have your movers deliver you shielding supplies, so that you can commence packing your furniture. Know that some of the pieces will be too large or oddly shaped to be hauled without being dissembled. If you don't feel confident enough to take apart the furnishings, have no worried as most removal companies offer furniture dismounting and reassembly as a side service. This will elevate the cost of your relocation but it will also give you the peace of mind that all your furnishings will be safe brought to you.
Ensure adequate transportation
Before the movers start loading your furniture, check their Lorry or Luton to see if it:
Large enough to hold your belongings without putting them in danger
Is fitted with anchoring belts
Is stocked with additional cushioned padding that will provide extra protection to the delicate surfaces
Ask whether you can track in real-time via GPS the whereabouts of your furniture. This will give you the estimate time of arrival and will permit you to prep your new home for the unloading process.